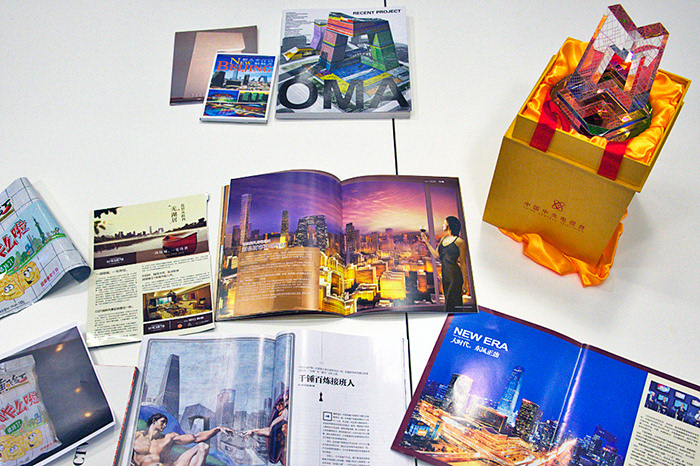 Situated Freedom - Exploring the Aesthetic Practice of Rem Koolhaas/OMA
This PhD research
 sets out to explore opportunities and highlights alternative spaces of actual freedom within particular situations. It is an attempt to rescue another history of the possibility of freedom in architecture, through philosophical thought, investigating the aesthetic practice of Rem Koolhaas/OMA. To do so, the research engages with experiments in thinking and imagination by philosophers, who addressed the very ground of the possibility of freedom, such as Michel Foucault, Gilles Deleuze & Félix Guattari, and Jacques Rancière; To develop an understanding of the moments in which political and aesthetic understanding of freedom become intertwined. The thesis is structured by a series of casestudies in three situations. The concrete situation locates us in relations to the given, including everything from language to social and environmental constraints, and at the same time the concrete situations are where we can discover other possibilities, the 'lines of flight' that are immanent to a situation.
Situation One (1) is located in relation to the private - how the pool as site of domesticity can play out differently — engages with the image and imagination of the archetypical luxurious private swimming pool's relation to a subjectivity entangled in a neoliberal idea of individual freedom, and quest for happiness. I explore how three private pools mediate in different ways the commodified imagery of the archetypical pool; stage an multiplicity of experiences moving beyond dialectical opposition, and instead subvert, transform, or open up, inventing a form, disarticulating the dominant processes of identification by means of the programmatic organisation of space and its narratives, the tectonics, technology , materiality and image, its representation.
Situation Two (2) addresses the urban and institutional context where architecture operates in service of the market, financialisation, consumption, and affirms the power of the status quo. I explore the question how architecture can address the problem of representation, that of the state, invent new forms of possibility, how architecture can manoeuvre otherwise within a culture of wished for iconography and globalised culture of signature and architecture of spectacular form. The project by OMA that I explore in this situation — the Central China Television headquarters — shows, I argue, that by its form; or envelope, and tectonics of its structure, different readings of power open up; questioning, engaging, challenging and offering an alternative in incommensurable relation within its appearance.
Situation Three (3) is located in the public or collective sphere and explores the question if an idea of space as public space (and what it could mean today), can at all be constructed otherwise in a time of privatised, commercialised, and surveillanced public space, that constitute the everyday experience of the city dweller today. In the exploration of the Seattle Central Library by OMA I focus on the programmatic plotting or staging, creating meaning and experiences, orienting the viewer, and constituting ways of conceptualising social relations in the Library in open-ended ways. 
Katja Hogenboom, Oktober 2020.